Fluoroscopic inspection system with Color I.I.™ (Finethrough™)
TCX5100
Features
Feature 1: Improved sensitivity
Decrease in X-ray energy allows for acquisition of higher-contrast images.
Feature 2: Improved resolution
Even a minor defect can be displayed at a high resolution.
Feature 3: Expanded dynamic range
(100 times as wide as that of our existing products) An image of a composite material can be taken at one time.
The large maximum dimension of the subject reduces the time required for inspection.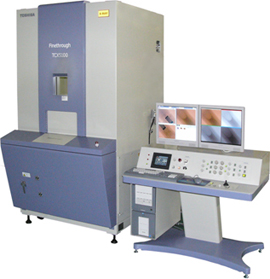 Inspection examples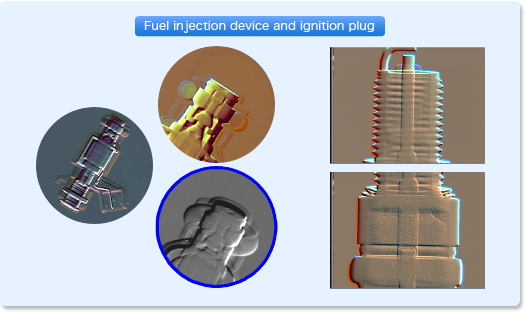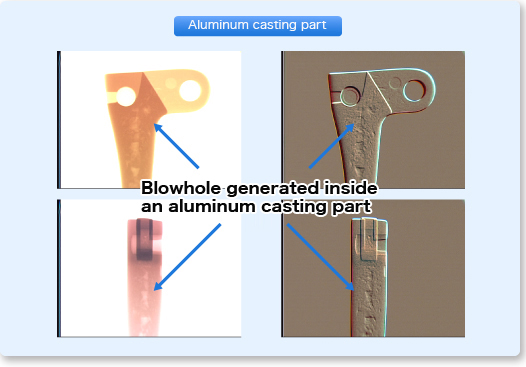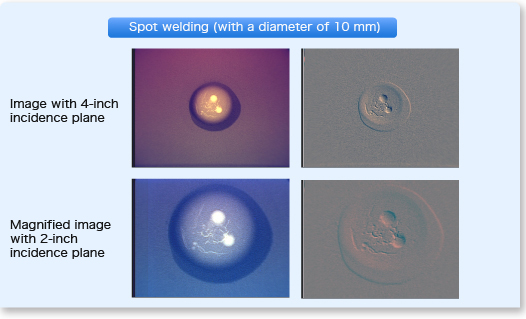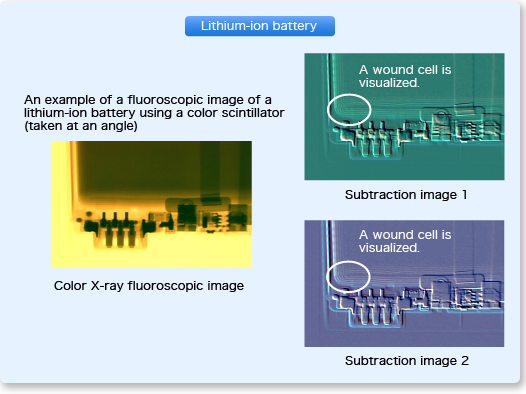 Specifications of TCX5100
Model
TCX5100
X-ray tube
Micro-focus X-ray tube
Voltage range of X-ray tube
20 to 90 KVp (竕、0.2 mA) or 40 to 130 KVp (竕、0.3 mA)
Focal spot size
5 microns (nominal value)
X-ray detector
Color image intensifier (Color I.I.TM)
Inspection field of view
4 inches: 4°φand 2°φor 6 inches: 6°φand 4°φ(two-mode switching)
Camera
Color 3 CCD camera (410,000 pixels in NTSC system)
Main body of fluoroscopic system
Material
Steel (partially lead)
Dimensions
Approximately W1100mm x D1300mm x H2100mm
Weight
Approximately 1,200 kg
Travel range of sample table
Side to side: Approximately +/- 150 mm, Front to back: Approximately +/-150 mm, elevation range of Color I.I.TM: Approximately 520 mm
Direction of X-ray irradiation axis
Vertical
Maximum dimensions of subject
300mm × 300mm × 145mm
Maximum weight of subject
Approximately 3 kg
Measurement control unit
Dimensions
Approximately W900mm x D800mm x H1320mm
Weight
Approximately 70 kg
Control units
1 set of X-ray control unit
1 set of Color I.I.TM control unit
Imaging units
1 set of imaging controller (computer), 19-inch color LCD monitor
Accompanying software
1) Windows® XP
2) Image-Pro® Express
※The specifications above are subject to change without notice.
Matrixeye™, Finethrough™ are registered trademarks of Toshiba Energy Systems & Solutions Corporation.
Color I.I.™ is a registered trademark of Canon Electron Tubes and Devices Co., Ltd.
Microsoft, Windows and Excel are registered trademarks of Microsoft Corporation in the USA and other countries.
Image-Pro is a registered trademark of Media Cybernetics Corporation in the USA and other countries.